Fresh tasting Corn Crostini recipe made with sweet corn, diced tomatoes and creamy goat cheese mixed with a light and flavorful vinaigrette.
Corn Crostini is a healthy and light appetizer that is perfect for two to three people.
RELATED: 4 Crustless Quiche Recipes That Are So Tasty You Won't Even Miss The Crust
How To Grill Corn
Large ears of corn are now appearing in our markets and I've been buying and grilling corn just about every week. In the past, we placed corn still in the husks right on the grill. But recently, we discovered how wonderful the corn's flavor is when it's husked and placed directly on the grill. Goodness, you've never tasted better corn! The direct heat from the grill caramelizes the corn and brings out it's sweetness.
I love the slightly charred look of the corn too. Whether or not you grill your corn in the husks is truly a matter of preference. If you do decide to grill your corn stripped bare of the husk, make sure you rub a little oil or butter over it before you place it on the grill and grill it for about 10-15 minutes, rotating the corn every now and then to makes sure it cooks evenly. I like to grill corn in batches and when I have a leftover ear of corn, I love making this corn crostini.
RELATED: 4 Single Serving Pumpkin Recipes
Corn Crostini
This appetizer is unbelievably simple to throw together and this crostini tastes amazing. Sweet corn and diced tomatoes tossed with a little olive oil and white wine vinegar, and topped with crumbled goat cheese and fresh basil. Fabulous flavors piled high on a toasted baguette. Although grilled corn is my preference, you certainly could use canned corn or frozen and thawed corn as well. This Corn Crostini is a sweet and crunchy appetizer that would be perfect to serve while outside with friends or to bring to a neighborhood block party.
Corn Crostini Recipe
The information shown is an estimate provided by an online nutrition calculator. It should not be considered a substitute for a professional nutritionist's advice.
This post contains affiliate links. If I like a product and that product has an affiliate program, then I will link to that product using an affiliate link. Using an affiliate link means that, at zero cost to you, I might earn a commission on a product if you buy something through my affiliate link. Click here to read my full disclosure policy.
We are a participant in the Amazon Services LLC Associates Program, an affiliate advertising program designed to provide a means for us to earn fees by linking to Amazon.com and affiliated sites.
Click HERE to sign up to receive new recipes in your inbox!
Other recipes you might enjoy…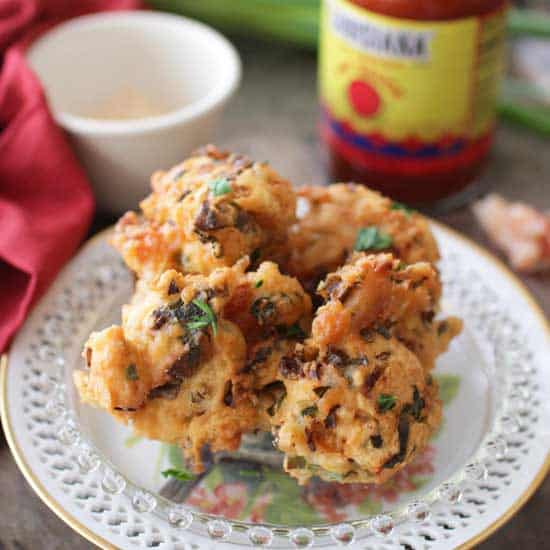 Avocado Salad With Blueberry Vinaigrette